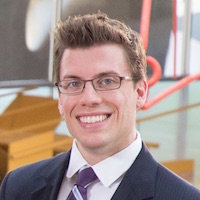 I am interested in the potential for computer-aided analysis of cultural datasets to help model long-term artistic trends in iconography, art markets, and social relations between artists in the early modern period.
I received my PhD in Art History at the University of Maryland, College Park. For my dissertation research, I used computational network analysis to explore the long-term changes in the organization of print designers, engravers, and publishers in the Netherlands between 1500–1700.
On this site you can find my CV, various blog posts on art history, humanities computing, and (occasionally) the Super Mutant Ninja Turtles, as well as articles and conference talks on the 'Projects' page.
---
Public Appearances
Art History in Digital Dimensions
University of Maryland, College Park: October 19, 2016 - October 21, 2016
ACHI-CREATE Conference 2016
Amsterdam: October 27, 2016 - October 29, 2016
College Art Association
New York, NY: February 15, 2017 - February 18, 2017
The Renaissance Society of America
Chicago, IL: March 30, 2017 - April 01, 2017
---
Most recent posts